Children & Youth
Plymouth Congregational Church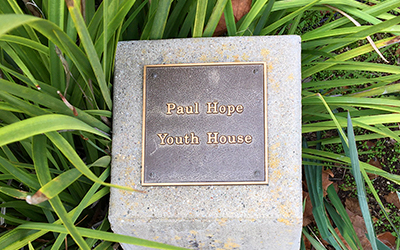 Children and Youth Ministry
At its finest, ministry with children and youth includes the whole family, building community between all generations as it affirms each person just as they come to Christ's church. It captures the imagination as well as the intellect, allowing learners to search for the answers to their own questions. Our children and youth leaders accomplish this by sharing the great stories of our faith from the Bible, history, music, and arts, ever willing for a playful side trip into a youth's question. We tailored our current offerings to fit the lifestyle and educational needs of children and their families.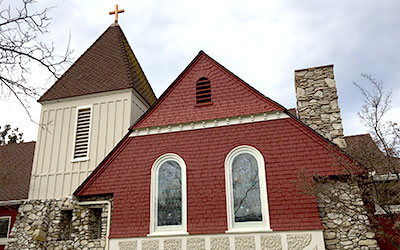 The Nursery
Adults and teens watch over the children as they play and explore in this safe space appointed just for little ones. Infant to age five.
SING!
On one Sunday each month, our Music Director gathers the children from their classes to sing and enjoy music. Occasionally, our children bless our service for worship with their singing.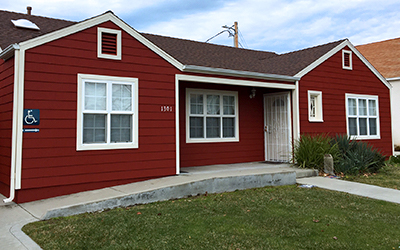 Friday Evening Date Night
One Friday evening each month from 5:30-8:30 p.m., PCC hosts Date Night, a time for parents/guardians to drop their children in a safe place while they have a night out. Served by church staff and volunteers, our children have a really fun community time with singing, dinner, crafts, and games; while parents are blessed by three hours of free childcare.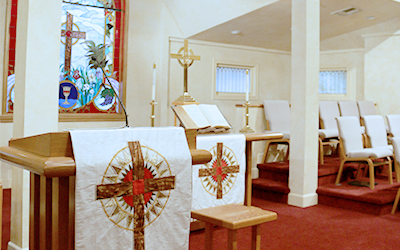 Sunday Mornings Worship
During our 10:00 a.m. service for worship, our pastor invites the children to come join him on the chancel. We call this "Children Sharing in Worship" because he puts the focus on the children, their observations, their responses. Their insights become a contribution to worship, not simply 'children on parade.' Around 10:20 the children leave worship to attend their age appropriate learning activities. We recognize that they grow and mature at different rates, so we encourage them to find their classroom "fit," the right challenge with the optimal level of support that nurtures their questions and exploration.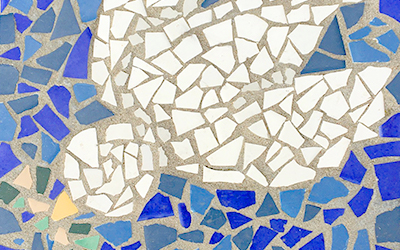 Seasons of the Spirit
Grades four through six meet in our Youth House with a church staff person as leader. Participant questions and the "Seasons" curriculum spark the learning.
Youth to Yogurt
Older youth join our Children and Youth Director after worship for a walk and conversation at the yogurt shop.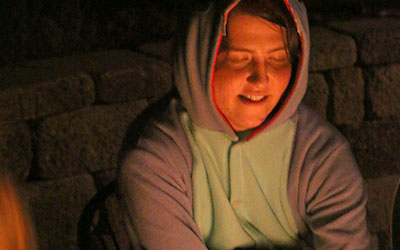 Friday Evening Youth Overnight Night
Following Kid's Night, our Youth Staff and Volunteers often plan activities and a sleepover for older youth, generally at a parent's home. Sometimes they go to the park and play croquet in the dark, catch a movie, or go bowling at midnight! Always, they build community through fun, faith and friendships through being with their church family.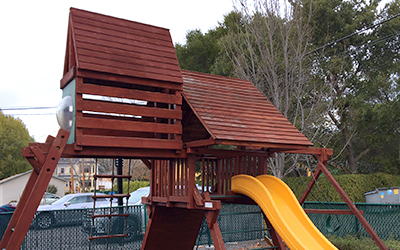 Children and Worship
Grades 1-3 gather in the CHILDREN & WORSHIP Room with trained adult leaders and greeters. Teachers draw from the Montessori process-based programs Godly Play and Children & Worship. Wooden figurines and storytellers, curiosity and expression brings together questions and learning.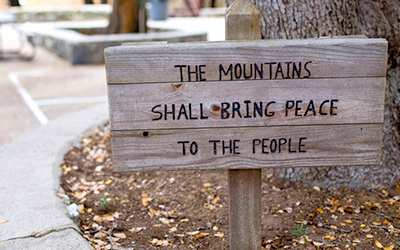 Pilgrim Pines Camp
We encourage youth and children going into first grade to high school graduates, to attend a week of residential camp at Pilgrim Pines, a facility owned by the Southern California-Nevada Conference of the United Church of Christ. Information and registration for Pilgrim Pines can be found on the camp website at www.pilgrimpinescamp.org.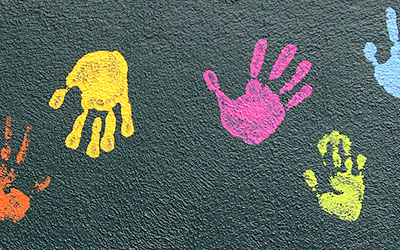 Adult Participation in Youth Activities
If you would like to support our Youth Ministry please contact the Church Office at 805-238-3321. All adults participating in PCC's children or youth activities must undergo a background check, which includes fingerprinting.
Open-hearted and justice-seeking, we treasure all the generations of the beloved children of God through our practice of hospitality, our nurture of community, our willingness to learn, and our joy in putting it all to good use through service for the church and the world.